One World EA Framework for Governments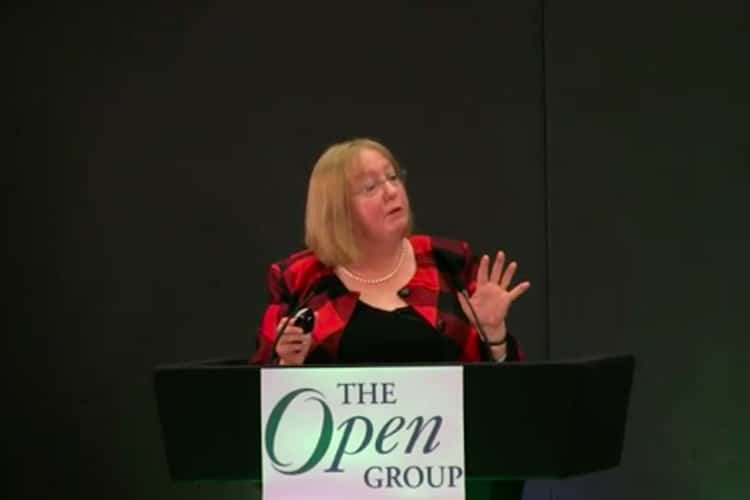 In this session, Judith Jones (CEO of ATE Enterprises) will address how we build on the success of a One World EA Framework to achieve aspirations to effectively manage climate changes & impacts, global education, global e-commerce, global food challenges, healthcare challenges, tackle cybercrime and many other global issues.
One World EA framework looks at how we meet these challenges, and suggests ways forward that Enterprise Architects can make a difference in assisting governments to meet these future challenging goals. The world's governments are developing their global thinking and harmony in working towards common goals for the environment, trading standards and economic stability and prosperity for all as set out outlined in the G7 and G8 Summits and many other collaborative networks. Governments are learning that they need effective Enterprise Architecture to make their policies reality and they need industry to support them in doing so.
In 2013, the UN awarded South Korea a UN Public Service Award for their innovative use of Enterprise Architecture and savings of circa $400 million in their e-government initiatives which has placed them first in the United Nations survey on e-government. family. In the same survey the UK Government is established as the number 3 in e-government development worldwide. The Department of Works and Pensions (DWP) is a leader in the development of UK e-government using Enterprise Architecture and have played a major role in developing the Enterprise Architecture for UK Government as a whole. This joint session describes the successful progress made by governments and their agencies with Enterprise Architecture and the role that EA Frameworks play and where they need to develop to play a significant role in the future. Andrew Tucker, Head of IT Strategy and Architecture at DWP, will explain DWP's role with Enterprise Architecture and also the Government EA Framework leadership approach to create Federated Enterprise Architectures in the UK Government.
Where Government EA Frameworks are successful
DWP leadership in Enterprise Architecture
How to build on the success for future global challenges
The Way Ahead for a One World Framework.
Judith Jones is CEO of ATE Enterprises, the global market leader in TOGAF® Training and Consultancy. She is an experienced Business Manager and IT Consultant. Judith's prime experience includes business re-engineering, business architecture, enterprise architecture and governance, architecture practice management, business value engineering, IT strategy and management. Judith has worked with many Fortune 100 and government agencies to develop architecture competencies and capabilities. Her background experience includes more than 20 years as a manager in business, technical infrastructure and design with ICL, now Fujitsu Services. Judith has been a champion and practitioner of Enterprise Architecture standards, including TOGAF and TOGAF certification, for over 20 years and was instrumental in the development of ICL's OpenFramework. Judith is an active member of The Open Group and is a major contributor and an editor of TOGAF 7, 8 and 9 as well as leading TOGAF projects for localization, case studies, ADML, synergy and collaboration projects.
Andrew Tucker is Head of IT Strategy and Architecture at the Department of Works and Pensions, UK Government, which is accountable for over £2 billion of IT spend per annum and 120,000 staff managing £200 billion of UK Government spend. Andrew plays a significant part in leading the enterprise architecture for one of the largest IT transformation programs in the world, moving DWP's existing services to the digital channel. Andrew leads a team of 60 Enterprise and Solution Architects and is an advocate of EA standards to ensure consistent and successful solutions in government, especially TOGAF®
Read Judith Jones's Biography Here