1 January 1970

Start Date

31 December 1969

End Date

Duration

Time

/

Location

Enquire Here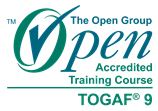 This training product includes:
Direct Access to our state of the art Enterprise Architecture for Practitioners standard materials
6 Months Access to our Learning Management System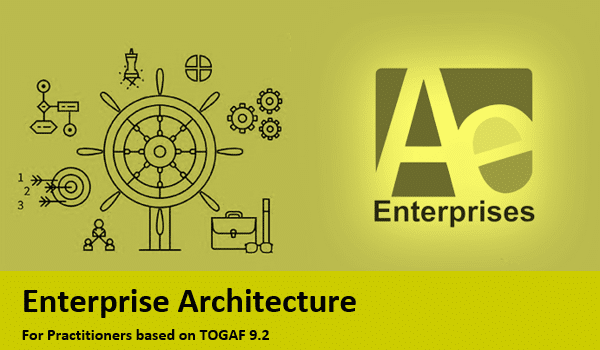 About this Course
The latest version of the Enterprise Architecture for Practitioners based on the TOGAF® Standard course features significant enhancements to key capabilities of the architecture framework. This includes new materials that show in detail how the Architecture Development Method (ADM) can be applied to specific situations, such as Security Architecture plus additions to the Business Architecture domain and changes as a result of ISO/IEC/IEEE42012:2011
Face-to-face Instructor-Led training courses provide an unbeatable teaching environment, in which the learner can thrive through a combination of an expert instructor and enthusiastic participants. The course is 4 days long.
Webinar training courses provide everything that a face-to-face session provides, but remotely via our virtual classroom. The instructor delivers the class live via our learning platform. This course is also 4 days long.
Curriculum
Topics covered in the Enterprise Architecture for Practitioners based on the TOGAF® Standard course are:
The business rationale for Enterprise Architecture
The Architecture Development Method and its deliverables, including Business, Data, Applications and Technology Architecture
The Enterprise Continuum
Enterprise Architecture Governance
Architecture Principles and their development
Architecture Views and Viewpoints
An Introduction to Building Blocks
Architecture Partitioning
Content Framework and Meta Model
Capability Based Planning
Business Transformation Readiness
Architecture Repository
Requirements Engineering using Business Scenarios
Architecture Maturity Assessments
Architecture Skills Framework
Using the Framework to develop Security Architectures
Changes to the Business Architecture domain
Changes as a result of ISO/IEC/IEEE42012:2011
Please feel free to speak to one of our advisers to obtain the course plan and timings.
Assessment
Our Enterprise Architecture for Practitioners course is based on the TOGAF® Standard and provides the course materials and an understanding of how to apply TOGAF® in your organization.
Delegates who attend this course are awarded with a Certificate of Attendance
This course does not include examination materials.
Happy with our features? Why delay, book now!