EA Modelling for Practitioners

4.6 (2,423 ratings)
15,649 architects enrolled
1 January 1970
Start date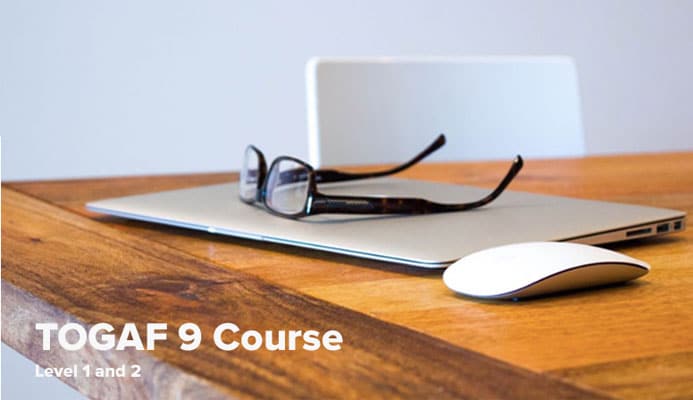 Our Instructor-led training combines:
Formal teaching
Interactive discussions
Personal and group exercises/quizzes
About this Course
EA modelling for Practitioners is an open standard modelling language for Enterprise Architecture: Using EA modelling for Practitioners a uniform representation for an organization's Enterprise Architecture diagrams can be developed that describe, analyze, and visualize the different architecture domains, their relationships, and dependencies in an unambiguous way. This ensures that your stakeholders have a common language of communication to define and understand the concept of architecture change.
EA modelling for Practitioners introduces a unique concept for visualization, defining 'architectural viewpoints,' which enables the enterprise architect to describe different stakeholder interests and concerns. From migration of legacy applications, to consolidation of existing IT infrastructure and supports cross-domain analysis, direct and indirect impact of change from different architectural viewpoints.
EA modelling for Practitioners is also designed to support other modelling languages, such as, UML for systems and BPMN for business processes, thereby providing comprehensive and detailed model visualization of your enterprise.
The training materials are based on ATE Enterprises extensive training programs.
Our Courses
We have a flexible approach and we run 2-day and 1-day courses, which can also be combined as a 3-day course. Our courses are available as classroom-based, live webinars, and online self-study:
EA Modelling Fundamentals
This is a 2-day course suitable for learning the fundamentals of EA Modelling. At the end of the course, you will be able to demonstrate knowledge and understanding of:
The structure and underlying principles of the EA modelling language
Relationships between core and extension concepts
Standard architectural viewpoints
How to apply the concepts, relationships, views, and viewpoints
How to develop models and adapt the language to suit your architectural context
EA Modelling for Practitioners
This is a 3-day course suitable for learning the fundamentals of the EA Modelling language combined with practical exercises for an intensive architectural modelling experience. You will learn how to apply concepts of EA modelling in architecture modelling using a fictitious case study.
Intensive Modelling Day
This is a 1-day course designed for intensive architecture modelling using an EA Modelling Tool. The course includes practical modelling sessions to depict and visualize architecture domains, understand high-level thinking in Enterprise Architecture, develop your baseline, transition, and target architectures, describe granularity in modelling and other best practices in enterprise architecture modelling.
ATE Enterprises is also able to deliver workshops  in which our qualified practitioners will take your team through the process of modelling real business challenges that need to be represented to the business.  These workshops typically run over several days with the time frame dependent on the program of work and will take the modelling experience of the team into account.
EA Modelling Core Training for Practitioners
This is an online self-study course designed and accessible via our interactive learning portal. This course affords you an unbeatable experience while learning from the comfort of your home or workplace with access to a EA Modelling mentor. Other benefits include:
Learning on the job at your own pace and convenience
An easier and cost effective way to learn
No travel time to and from training venue
Private Courses
We provide flexible arrangements to suit your choice of course delivery, at a preferred time and location. Our client-base spans multiple industries, such as, banking, insurance, telecoms, and public sector organizations. We are happy to discuss further requirements that will suit your needs.
Course Package
Our course package includes an extensive downloadable courseware,  relevant whitepapers, practice tests, case study, and modelling exercises.
Our Expert Instructors
Our instructors are experienced modellers.
Intended Audience
Our courses are suitable for individuals responsible for developing, planning, or managing the execution of all or part of an Enterprise Architecture.
We are committed to offering you an unbeatable learning experience, interactive group discussions, and expert support for the duration of the course.
For further information and pricing, please contact using our enquiry form or via email at sales@ate.enterprises
Curriculum
We offer a full training in the EA modelling for Practitioner modelling language, modelling exercises, quizzes, and modules on how to model using an open source modelling tool.
Benefits include:
The modelling language enhances your architectural visualization:

Developing an Enterprise Architecture capability within your organization requires a simple and clear format for your stakeholders to capture their areas of interest, views and viewpoints of current and future architectures. EA modelling is designed to achieve this goal and also complements other modelling languages for systems and processes, such as, UML and BPMN, to provide a comprehensive modelling visualisation and environment for the enterprise.

Enables visibility of your business:

Articulating your Enterprise Architecture comprising high-level views of your processes, products, services, people, infrastructure, and partners facilitates better decision-making and impact of change.

Analysis of your architecture:

From migration of legacy applications, to consolidation of existing IT infrastructure, the language supports cross-domain analysis, to fully understand the impact of change on different architectures.
Course Content
Introduction to the Course
Relationships between concepts
How to apply the concepts, relationships, views and viewpoints
How to develop models and adapt the language to suit your architectural context
Understanding of the core and extension concepts of the language
Course Conclusions and Next Steps
Who is this Course for?
The EA modelling for Practitioners course is intended for:
Enterprise Architects
Solution Architects
Business Architects
IT Professionals
Happy with our features? Why delay, book now!
Book in 15 seconds