IPCESA: Combined (Intermediate + Practitioner) Certificates in Enterprise and Solution Architecture

4.6 (2,423 ratings)
15,649 architects enrolled
1 January 1970
Start date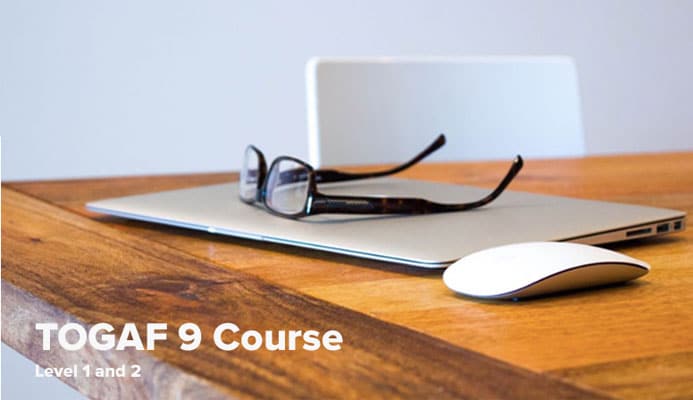 This training product includes:
A TOGAF 9 examination voucher
ATE Enterprises Exams practice paper
Direct Access to our state of the art TOGAF materials
About this Course
This 5 day accredited course spans the breath of architecture concepts from business through data and applications and software to infrastructure. It concludes with two BCS professional certificate examinations.
After the course, attendees will understand many terms, concepts, processes and products used by enterprise and solution architects, understand what it means to apply architecture frameworks such as TOGAF and Zachman, and understand the place of modelling languages such as UML and ArchiMate. They will be able to fill the gap between high-level management frameworks and low-level software development lifecycles. The course includes class exercises and case study work.
The course concludes with two formal examinations set and marked by the BCS, who later send the exam results directly to delegates. The BCS Intermediate and Practitioner level Professional Certificates in Enterprise and Solution Architecture are well-respected qualifications that help people understand a variety of architecture frameworks.
Target Audience: The course is designed primarily for people in or approaching a career as a solution architect. It suits software architects, other technical specialists, business analysts and technical team managers who want to broaden their horizons. But it also suits anybody interested in the terms, concepts and practice of architecture; especially people wanting to act in an architect role, and their stakeholders. It is recommended that attendees have seven years' experience of IS/IT work including contact with architects and architecture descriptions.
Approach: The course is intensive. It includes presentations, discussions, class exercises and exam preparation. It concludes with two examinations for the BCS professional certificates. Each is a formal 60 minute exam, comprising 40 multiple choice questions, run by a BCS representative. You may bring mobile devices, but must switch them off during presentations. The examinable reference model will be given to you in the course manual. Some pre-reading may be advised before the course.
The Combined IPCESA course includes both Intermediate and Practitioner examinations.
You can attend the whole course, which finishes with the Practitioner level BCS exam (3 to 4pm on Friday).
Combined IPCESA course (including both ICESA and PCESA exams)
Curriculum
Monday
1. Introduction & Basic Theory
2. Architecture & Architects
Architecture Levels
Architecture Domains
Architect Roles
3. Context & Motivation
Stakeholder Management
System scoping
Drivers and Principles
Goals and Requirements
Tuesday
3. Architecture Frameworks
Processes
Products: Views and Viewpoints
Reference Models
4. Business Architecture
Human activity systems
Business functions/capabilities
Business process decomposition
5. Data Architecture
Data at rest – in stores
Data in motion – in flows
Data quality and interoperation
Wednesday
6.Software Architecture
Modularity and decoupling
Design Patterns
Interoperation & communication styles
7. Applications Architecture
Use cases
Analysis of baseline Applications Architecture
Application integration tools and patterns
8.Design for Qualities
Performance, availability, recoverability
Integrity, security, etc
Thursday
9.Infrastructure Arch.
Network concepts
Connecting apps over a network
Solution technology definition
BCS ICESA Examination Preparation
BCS ICESA Examination
For people attending the full IPCESA course only- practitioner case study work
Friday
10.Migration Planning
Migration Path (inc. case study work)
Business Case (inc. case study work)
11.Implementation & Governance
Waterfall/iterative/agile delivery
Architecture Change management & governance
BCS PCESA mock examination and review
BCS PCESA examination
Happy with our features? Why delay, book now!
Book in 15 seconds