Enterprise Architecture for Practitioners Online (Level 1 & 2)

4.4 (1,874 ratings)
13,156 architects enrolled
ATE Certificate on Completion
Certificate
6 months, self-study
Duration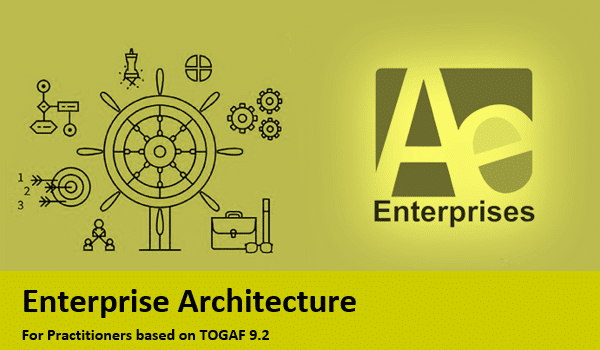 This training product includes:
World-class information on an EA framework
6 months access
Direct Access to our state-of-the-art course materials
About Enterprise Architecture for Practitioners
The ATE Enterprise Architecture for Practitioners Online (Level 1 & 2) Training Product introduces all of the topics you will need to cover in order to understand an Enterprise Architecture framework and how to apply it within your organisation.

Course Overview
The latest version of EAfP features significant enhancements to key capabilities of the architecture framework. This includes new materials that show in detail how the Architecture Development Method (ADM) can be applied to specific situations, such as service-oriented architecture (SOA) and security architecture.

The training materials are based on ATE's extensive training programs.
Curriculum
The online eLearning course covers all of the features of EA for Practitioners:
•    The business rationale for Enterprise Architecture and a framework.
•    The Enterprise Continuum
•    Enterprise Architecture Governance
•    Architecture Principles and their development
•    Architecture Views and Viewpoints
•    Requirements Engineering using Business Scenarios
•    Architecture Maturity Assessments
•    Architecture Skills Framework
•    An Introduction to Building Blocks
•    Architecture Partitioning
•    Content Framework and Metamodel
•    Capability Based Planning
•    Business Transformation Readiness
•    Architecture Repository
Assessment
Successful completion of this course is dependent on:
1.    Self-study of the course materials accessed online
Successful completion will:
1.    Prepare candidates to use the latest EAfP methods
Happy with our features? Why delay, book now!
Enquire Here