We are proud to work with our clients
We are proud to work with some of the industry leaders.
Some of the world's smartest companies trusted us.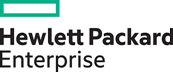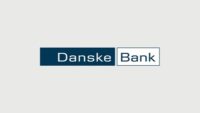 You are in good company
The content itself was very much on target in terms of my expectations for the course. Additionally the breadth and depth of experience provided by the trainer was phenomenal. The course material provided supplemented the in-person training very well.
-Stuttgart, January 2018





Department of Defence
The instructors knowledge of TOGAF and EA experiences make her the the perfect instructor. My previous TOGAF training and experiences provides me with a foundational understanding for the materials, and the lectures reenforced my current thinkings and practices. That said, I was quite comfortable with the allocation of time for topics and the length for course
-Seattle November 2018




Aerospace
Very good. Presenter did not simply present the slides, rather they provided useful context on the subject of the slides.
– Wellington, May 2018





Oil & Gas Industry
The trainer did a fantastic job presenting this TOGAF course, he is clearly experienced and enthusiastic for ATE. He had great examples from the field about many of the topics we discussed.
-Boston, May 2018




Financial Services
The instructor was awesome and her real world examples were invaluable. My mind has been expanded for the better
-Wellington October 2018





Healthcare
Excellent quality training held virtually. The instructor gave me excellent material and the course was very helpful. I feel I am ready for TOGAF certification now after taking this course.
-Webinar November 2018





Government
I did love the class and how professional it was conducted, making a class that could easily be boring and tedious, in a fun way, interesting and engaging.
Thank you very much Judith Jones
-TOGAF 9.2 Essentials Webinar April 2019





IT Technology and Services
The course was very good. I enjoyed the conversation with the trainer about the industry and certification. Judith seemed very knowledgeable and experienced. The material was laid out well and I passed the exam so it clearly worked
-TOGAF 9.2 Essentials Webinar October 2018





Information Technology and Security
The course was well presented and the Judith was able to contextualise the updates, which was helpful. Having it during the evening was good for me as my weekdays are very busy
-TOGAF 9.2 Essentials Webinar July 2019





Banking Industry
The training was great and great discussions with Judith. The content seems really valuable
-TOGAF 9.2 Essentials Webinar July 2019





Technology Services and Products